An Bhearu River Barrow
The River Barrow, historically a significant highway, was developed as a commercial navigation in the mid seventeen hundred and Graignamanagh served as the main base for commercial barges operating on the river until barge traffic ceased in 1959.
The River Barrow is a bustling, colorful navigation. The river runs for 192 km from its source in Glenbarrow in the Slieve Bloom Mountains in the midlands of Ireland to the sea. The Barrow has long been recognized as a unique area of great natural beauty with high amenity value, traversing the counties of Laois, Kildare, Carlow, Kilkenny and Wexford. The Barrow Navigation is the stretch of the River Barrow between Athy in Co. Kildare and St. Mullins in Co. Carlow. Above Athy, the Barrow Line of the Grand Canal links the Barrow Navigation to the main line of the Grand Canal at Lowtown in Co. Kildare. From there the Grand Canal crosses the country west to the River Shannon, Ireland's longest waterways network and east to Dublin.
Traveling along the Barrow Line of the Grand Canal is a tranquil experience, with a wealth of waterway heritage and history to be enjoyed. The Barrow Navigation offers a different experience for the visitor being remarkably picturesque, with short man-made canal cuts by-passing shallow stretches of the river.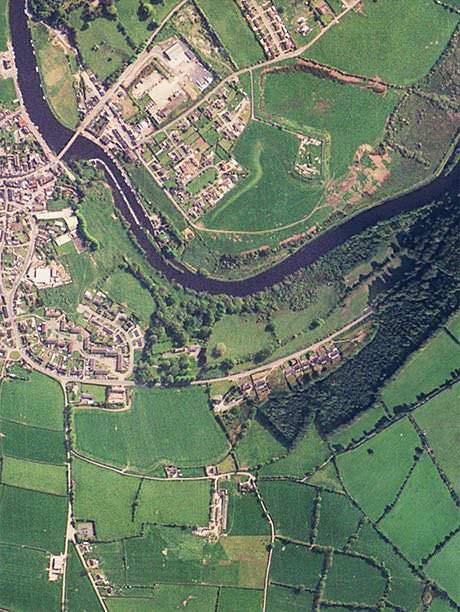 It is a bustling river with a wealth of activities for the visitor to enjoy — from walking or cycling along the unspoiled Barrow Towpath, to catching the regular spotting of herons and kingfishers along its banks and fishing, boating and canoeing. The river is navigable south to Saint Mullins where it joins the tidal waters linking with the River Nore and leading to New Ross and the open sea. Northwards its links with the Grand Canal at Lowtown, Co. Kildare.